Project Description
Too Loud – is a game about choice, and you have to make it in the very beginning.
You wake up to a strange sound, which triggers some weird memories… Would you find out what's happening or better stay out of trouble? What is the secret of the strange world you are in?
Inspired by early Atari games graphics, mixed with smooth animations and parallax effects, and 'Another World' mechanics, Too Loud brings unique dynamics and visual experience.
The game features multiple endings.
Gameplay
Too Loud is an easy to learn platformer in its core. The main flow of the game is all about plot, cut scenes, events, texts. You need to find out what's happening, motivated by revenge… or fear? The atmosphere would remind a mix of metroidvanias and post-apocalyptic 'Lisa' with a flavoer of 'Another World' puzzles. The action part is fairly simple as well, however not TOO simple. At some point in the game you will find a single revolver, which you have to reload from time to time, standing. So be smart planning your attacks, as you cannot run away while reloading.
Another fresh feature is 'follow-the-sound' mechanics, where you need to choose the loudest part of the scene to find your way out.
Videos and Screenshots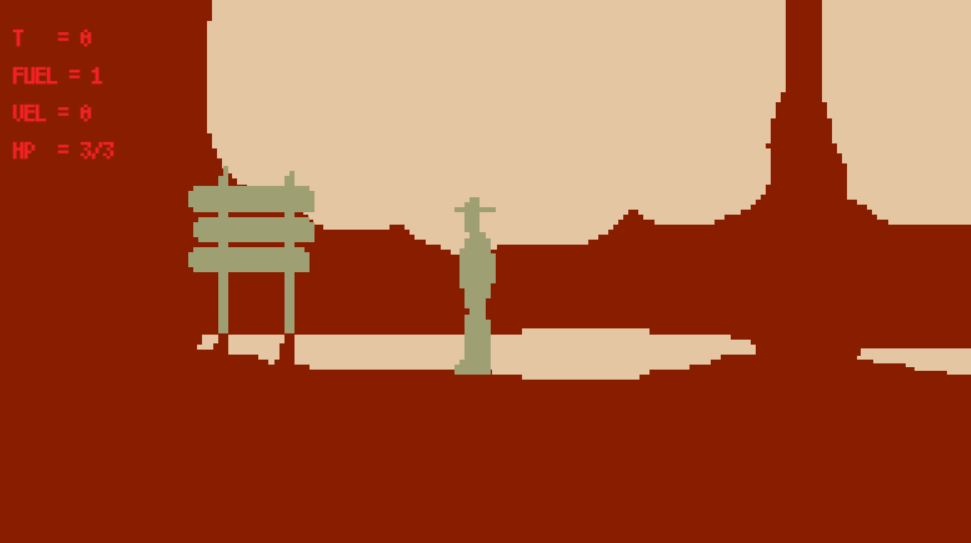 About the Game
Engine: Unity
Platforms: PC & (maybe) Android & OUYA
Release date: Q3 2016
Pricing: classic premium
What's ready: plot, music, level design, some levels themselves, animations, camera, plenty of assets
About the Team
Cubic Pie 
is a small team of 3, who developed the game
Yury
and some other titles.
Too Loud 
is our lessons learned – we carefully worked on feedbacks about controls, graphics and game design.
Also drop us a line: developers@cubicpiegames.com
Story-driven indie platformer inspired by Atari esthetics.
The work is in progress, stay tuned.